I work with corporate and individual clients who are looking to hone their leadership skills and find the most fulfillment in their hectic and high-pressured lives. I work primarily with:
Corporate Executives

Management Teams

Entrepreneurs

High Potentials
Over the past twenty years, I was groomed in the telecommunications industry, held leadership positions in high-tech start ups, and found my calling helping others discover their untapped potential at work and home.
Over the last six years I have focused on my primary passion, leader development. I am an established executive coach and workshop leader with a specialty in executive presence. My clients span across various sectors including, food and beverage, legal, banking, retail, professional services, advertising, real estate and not-for-profit.
Each chapter of my career and life has been pivotal in creating the person I am and the coach who will serve you on your journey. As your coach, it is my job to walk along side you as you explore new possibilities in the way you are approaching your life today.
I believe my clients are meant to achieve greatness and make a positive impact, no matter how big or small, each day. I work with my clients to not only realize their greatness but to acknowledge and live into it each day in all aspects of their lives. The fulfillment I witness from my clients is measurable and translates into the results they were aiming to achieve.
I earned a BS in Business Administration from the University of Colorado at Boulder and a Masters in Business Administration from NYU's Stern School of Business. I am a certified executive/ontological coach from Newfield Network and a certified Business Etiquette and International Protocol Consultant from The Protocol School of Washington.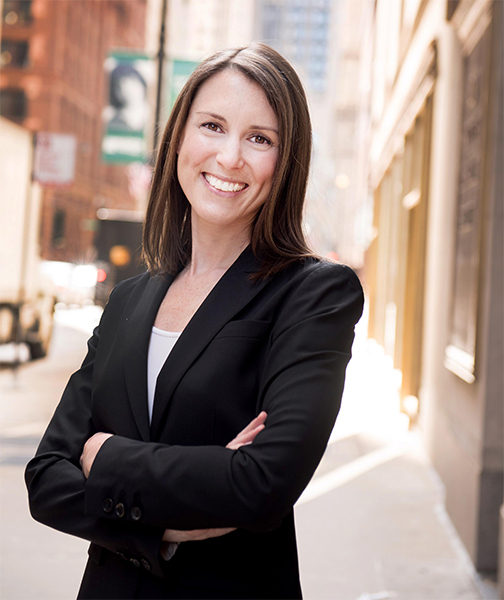 I believe it is important to create a client-coach connection before embarking on a working relationship. For this reason, I provide a complimentary 60-minute session for all my new clients. This initial exploratory discussion allows my clients to crystallize the goals they would like to work through with me and get a feel for my personality and approach to coaching.
My personal passions: spending time with my family and friends, golfing, cheering on Chicago sports teams, enjoying new restaurants, and volunteering in my community.